Due to the Internet and other factors, we sometimes encounter buffering and lag when using IPTV. These issues affect our experience with IPTV subscriptions.
To solve this problem, we will talk in this article about how to buffering & sync problems in IviewHD.
IviewHD IPTV is the most popular IPTV service in recent years, providing stable streaming and high-quality live channels for a large number of sports fans, movie & series fans to provide the best solution. You can start a three-day trial for free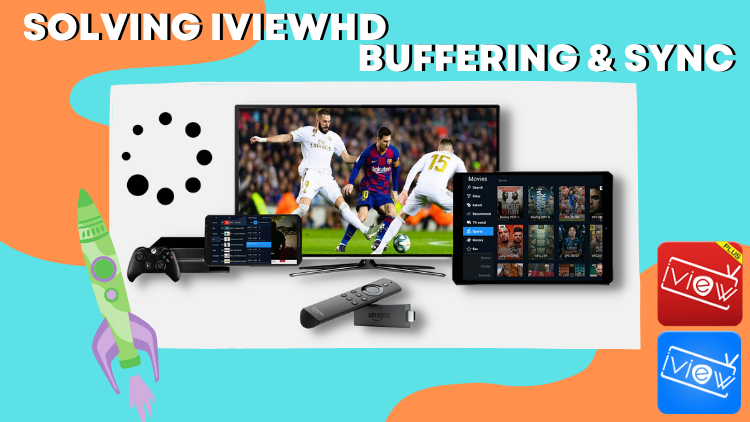 What is IPTV buffering?
IPTV streams will be buffered or frozen when your Wi-Fi is disrupted or when your IPTV provider network is congested. The latter is a common problem with IPTV providers. . If more than one device is connected to your wireless network, disconnect the irrelevant device from Wi-Fi while streaming.
IPTV buffering is the process of preloading data into a reserved area of memory called a buffer. Cached messages usually show progress as a percentage, and when it reaches 100%, sound and video are played.
What about solving IviewHD buffering & sync?
In fact, is very simple. When the picture and sound are out of sync, Just switch decoding mode to sync decoder.
Settings - Misc. - Decoding mode - sync decoder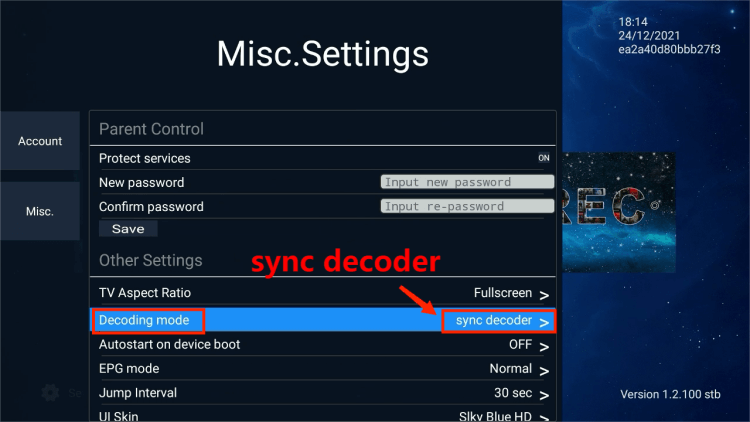 Other Solutions
1. Shut down the device
Too many devices connected to the network will slow down the network speed, resulting in a prolonged load time.
2. Restart the router and IPTV device
Sometimes the connections between devices become out of sync, so you have to restart them to restart clean connections.
3. Switch to wired Internet.
4. Know IPTV smallest Internet speeds.
Streaming IPTV requires a stable and decent Internet connection. The following are recommended least IPTV Internet speeds:
This is another problem that you can do nothing about. Your Internet speed is determined by your ISP, and there's nothing you can do to make it faster.
5. Increase the device buffer
Some IPTV devices allow users to increase the buffer size. This means more data will be downloaded to your device. You'll have more room to play while you wait for more data. Check your box's system Settings to see if you can change the buffer Settings.
6. Switch to SD channel
It takes more to load hd content than standard DEFINITION content, and if your Internet is slow, you'll run into a lot of buffering. You should switch to AN SD channel, which should be smoother than HD.
7.ISP routes are rerouted
Your Internet connection is managed by your Internet service provider (ISP). These providers are known to sometimes reroute data through less busy services.
The downside is that your connection runs slower because the data takes longer to reach you.
8. Test speed
you test your Internet speed online. You can check to see if your ISP is restricting your connection.
9. Connect to the router
You can get faster Internet speeds by contacting your router rather than facemapping it.
10. Clear the cache
You can try cleaning up your device's cache to get the best view and clean up junk content.
11. Finally, you can try switching devices.
But there are also customers who switch the decoding mode and still have the same problem.
---
Hi, I'm having some issues with the dubbing on my iview Plus app on my android device. The dubbing is out of sync on most of the channels.
I've cleared the cache, and tried the different decoders but nothing worked.
Any idea of what can be done to fix it?
Thanks.
---
If you encounter this kind of problem, we recommend uninstalling IPTV and reinstalling it.
Enter the following link into your device's browser to quickly download IPTV APK
iviewHD for STB: https://www.iptvapkdownload.com/app/stbivb
iviewHD for PAD: https://www.iptvapkdownload.com/app/padiv
iviewHD Plus for STB: https://www.iptvapkdownload.com/app/stbivpr
iviewHD Plus for PAD: https://www.iptvapkdownload.com/app/padivp
How do I fix My IPTV from buffering / freezing?
If most channels work fine, but there is a channel frozen or buffered, or no sound. The problem would be in the device decoding ability.
Please go to our IPTV APK Settings - MISC to try: hardware/software decoding and it will solve this problem.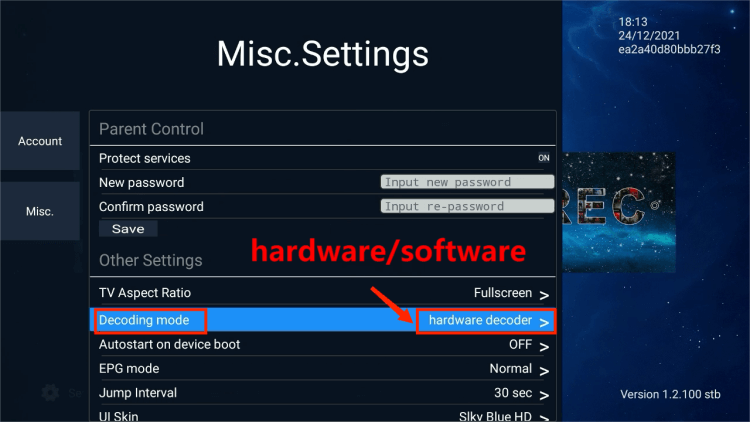 ---
Latest Additions
Added new decoding mode: Exoplayer decoder
Update, iviewHD currently has five decoding modes available, including software decoder, hardware decoder, vlc hw decoder, sync decoder, and exoplayer decoder.
Conclusion
When you have audio and video out of sync or some channel buffering, the main problem is compatibility between the device firmware and IPTV stream, so switching decoder modes is a good way to solve these problems.
So now, you should be able to resolve and fix any problems you encounter with IPTV buffering, freezing, stalling, out-fo-sync, etc.
The above content can help you solve and repair IPTV buffering, lag, lag, out of sync and other problems. I hope it will help.
FAQ
1. How do I stop IPTV Buffering?
There are many ways to stop IPTV buffering, as the ones mentioned above are factors to consider.
2. Why is my IPTV Service Buffering?
IPTV buffering is caused by slower Internet speeds or weaker media streaming devices.
Related articles