Chromecast, developed by Google, is a media streaming device that allows wireless streaming of audio and video from devices to a TV. The latest version, "Chromecast with Google TV," integrates casting with a user-friendly Google TV interface. Jailbreaking this device has gained popularity among tech enthusiasts seeking unrestricted access. In this guide, we'll walk you through the step-by-step process of jailbreaking your Chromecast with Google TV, highlighting its benefits and potential risks. Similar to our
Jailbreak Firestick
tutorial, this method involves enabling applications from unknown sources in developer options.
What does jailbreaking a Chromecast do?
Jailbreaking a Chromecast means bypassing its restrictions to gain unauthorized access and control over the device's software. This allows you to install unofficial apps, customize settings, and access features not originally intended by the manufacturer. However, jailbreaking comes with risks like security vulnerabilities, voiding the warranty, unstable performance, and legal issues. It's important to be cautious and aware of the consequences before attempting to jailbreak a Chromecast or any device.
But jailbreaking can be dangerous if you want to be able to stream your favorite shows securely and stably on your Google TV. Then you need to choose the best VPN to help you meet it. And it's a great way to get around your ISP in case your IPTV is blocked from watching some of your favorite shows because of regional restrictions.
Why Jailbreak Chromecast
Jailbreaking a Chromecast is done to gain unauthorized access and control over the Chromecast device's software. This allows Chromecast users to install unofficial apps, modify settings, and access features not originally intended by Google, the manufacturer of Chromecast. However, it's important to note that jailbreaking a Chromecast comes with risks such as security vulnerabilities, voiding the warranty, unstable performance, and potential legal issues. Therefore, one should carefully consider the consequences before attempting to jailbreak a Chromecast or any device.
Jailbreaking Chromecast also means you can watch more "pirated content," a concept that Apple users should already be familiar with. You can install more third-party apps and watch more TV, movies, live sports, games, and more, some even for free.
You can also customize the Chromecast interface, look, and Settings, as well as advanced streaming options and network configuration Settings. But I think most users want to jailbreak Chromecast to lighten the load on their pockets.
If you want to save yourself more and check out your favorite sports events and programming channels on Google TV, Then you can choose the Best Free Sports App For Firestick, the Best USTVGO TV Alternatives, and Free Boxing Streams.
Jailbreaking Chromecast Details
If you want to learn more about Chromecast with Google TV. The first thing you need to know is that Chromecast with Google TV is powered by the Android operating system. So if you want to jailbreak on Firestick, then the device will offer you the possibility of wireless. Android is by far the most popular operating system in the world, with more than a billion users.
It also succeeded in getting more people using Android apps to install the jailbroken Chromecast with Google TV.
Here you need to select the most stable APK application. If you want to read about Chromecast Reviews and the best Android IPTV boxes, click here. Here you need to find an IPTV service that works with Chromecast with Google TV.
How to Jailbreak Chromecast With Google TV – Video
In order for you to have a more intuitive feeling of how to jailbreak Chromecast, you can first have a basic understanding through this video, or through this video already understand how to operate, and succeed, that will be very happy.
How to Jailbreak Chromecast With Google TV
Some users prefer a step-by-step tutorial with screenshots, so we try to accommodate that as well.
Before you can jailbreak Chromecast with Google TV, you will first need to start a risk-free VPN.
As with the jailbreak Fire Stick, first, get your device to complete the downloader installation as well as enable the developer option.
1. Click on "Apps" in the main menu.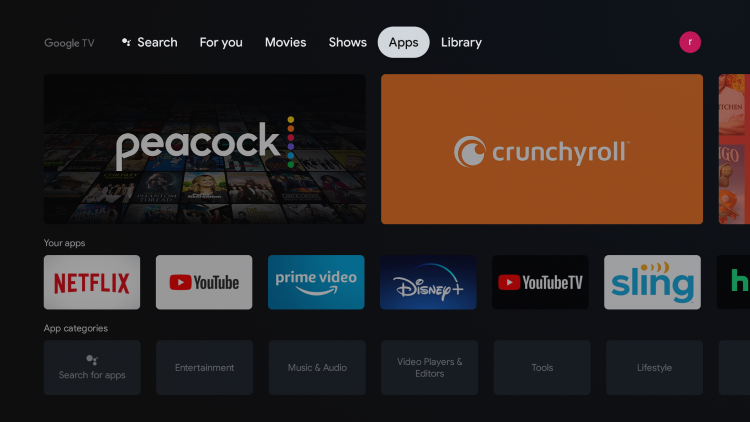 2. Click on "Search Apps"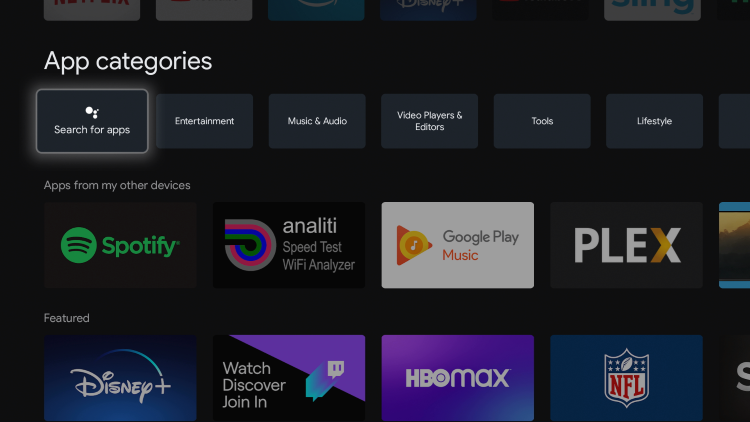 3. Enter "

Downloader

" (

AFTVnews

) in the input field.

4. Click on the icon that appears and install it. When finished, return to the Chromecast home screen.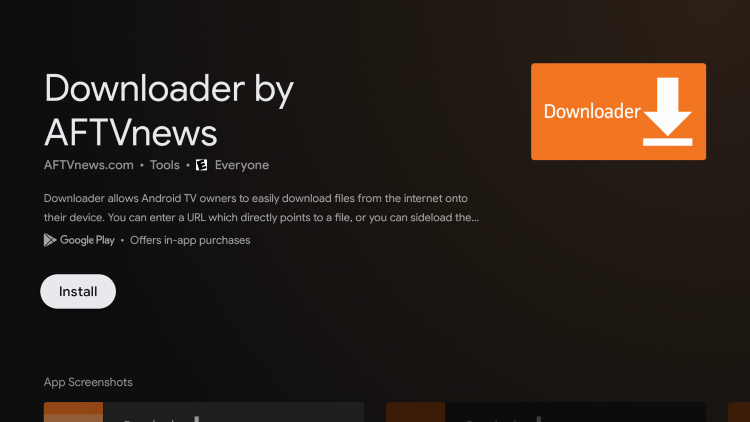 5. Click on "Settings" – "System" – "About"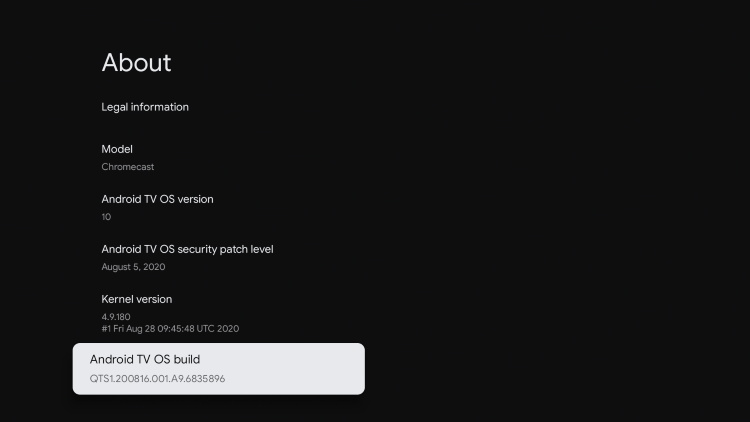 6. Click

Android TV OS build

about 7 times until you see the message Developer options are enabled

7. Once the developer option is enabled, you will notice a message that says "You are now a developer!"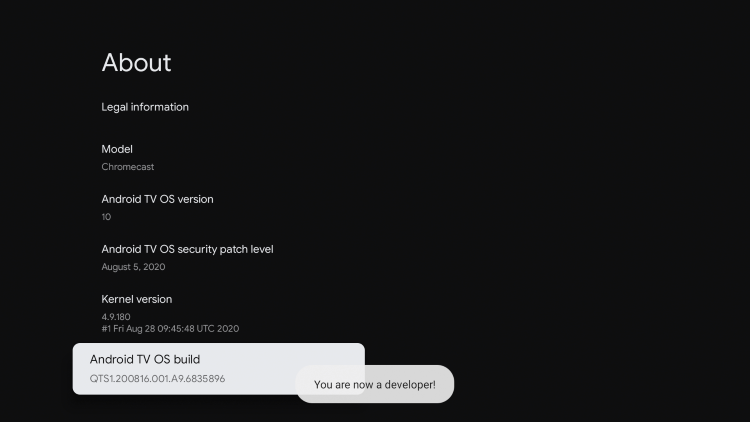 8. Go back to "App" in Settings, click on "Security and Restrictions"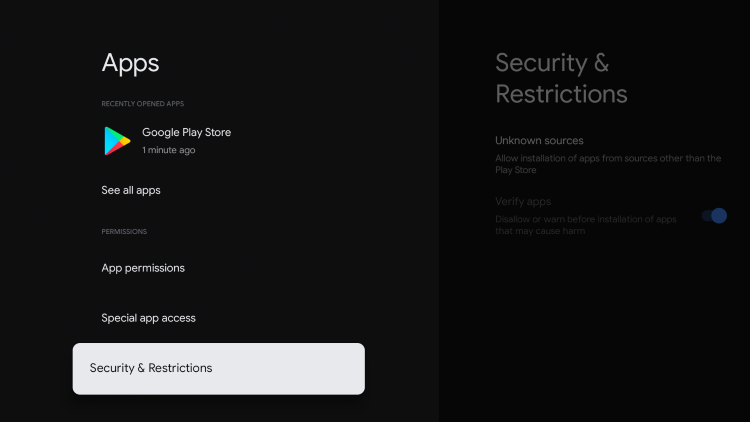 9. Select Unknown Sources

10. Open the unknown source for the

Downloader

application.

11. That's the whole process.
Related:
FAQ
1. Can Chromecast install APK?
By default, Chromecast devices, including Chromecast with Google TV, do not support the installation of APK files or third-party applications directly on the device. Chromecast is primarily designed as a streaming media player that relies on casting content from compatible apps on your phone, tablet, or computer.
The Chromecast device itself does not have an interface for installing or running standalone apps. Instead, it acts as a receiver for streaming content from supported apps on your casting device. You can control the content playback and settings through your casting device and supported apps.
However, it's important to note that Chromecast with Google TV, which includes an Android-based operating system, does have an app store called the Google Play Store. You can browse and install apps available in the Google Play Store specifically designed for Chromecast with Google TV. These apps are vetted and approved by Google to ensure compatibility and a seamless user experience.
If you need more apps from third-party sources, use the jailbroken Chromecast mentioned in the article.
2. Can I Chromecast any app?
Numerous popular apps allow you to cast content to your TV screen via Chromecast. While many of these apps work on both Android and iOS devices, not all are compatible with every platform. Additionally, you can cast various Chromecast apps from a PC by simply visiting the app's website using the Google Chrome browser.
3. How do I allow unknown sources on Chromecast?
Click on Apps –> Security & Restrictions –> Unknown Sources. Chromecast with Google TV: Install apps from unknown sources setting enabled.
4. Is it legal to jailbreak?
The legality of jailbreaking or bypassing restrictions on devices varies depending on the country and its specific laws. In some regions, jailbreaking might be considered legal, while in others, it may be a violation of copyright laws or terms of service agreements.
In the United States, for example, the Digital Millennium Copyright Act (DMCA) includes provisions that prohibit the circumvention of digital rights management (DRM) and other security measures. This has led to rulings that certain forms of jailbreaking could be considered illegal.
However, the legality of jailbreaking is a complex and evolving area of law, and different countries might have different perspectives on the matter. Additionally, the legality may vary depending on the specific device being jailbroken and the intended use of the jailbroken device.
It's essential to research and understand the laws related to jailbreaking in your country or region before attempting to jailbreak a device. Engaging in unauthorized jailbreaking could lead to legal consequences, such as civil penalties or criminal charges. As always, it's best to err on the side of caution and abide by the laws and terms of service governing the use of your devices.
5. Does Chromecast have Android OS?
Both the 4K Chromecast and the HD Chromecast currently run on Android 12. The Chromecast with Google TV (HD) launched with a newer version of Android TV than the 4K model had at the time, but due to an update to the 2020 model, both devices now run the same software.
6. Can you Cast to Chromecast without the app?
Use your Chrome browser to enjoy videos, photos, music, and other content on your TV. Just click the Cast button in your browser and select your Chromecast device.
7. Is there a free Chromecast app?
Now, VLC Player offers cast support, making it a free and user-friendly Chromecast app. To utilize this feature, ensure that both your casting device and Chromecast are connected to the same Wi-Fi network. Once connected, a cast button will appear in the app, allowing you to effortlessly cast any content from your Android or iOS device to your TV screen.
Conclusion
Unlocking the true potential of your Chromecast with Google TV through jailbreaking can be an appealing prospect for tech enthusiasts. By doing so, users gain access to a vast array of apps, personalized settings, and exclusive features that official channels may not provide. However, it is crucial to recognize the associated risks, including potential security vulnerabilities, voiding warranties, and the legal implications that come with this practice.
Before taking the leap into jailbreaking, it's essential to weigh the benefits against the drawbacks and fully comprehend the legal implications in your region. Be mindful that unauthorized modifications could result in the loss of official support and updates from Google. If you decide to proceed, follow reputable guides diligently to mitigate potential risks and make the most of your enhanced streaming experience.