Discover the power of
IviewHD IPTV
with Amazon's versatile streaming device, Firestick. Unlock a world of entertainment, from movies and TV shows to thrilling sports games and beyond. However, to fully explore the possibilities of IviewHD IPTV on your Amazon Fire TV, Firestick, Fire TV Cube, or Fire TV Smart TV, you'll need to activate the "Unknown Sources" option. Don't fret; we've got you covered with a simple step-by-step guide.
Whether you're new to the wonders of IPTV Firestick or an avid IPTV sports enthusiast seeking a deeper understanding, fear not! We'll be your trusted guide on this journey. Together, we'll pave the way for you to become an IPTV Firestick master in no time. Embrace the exciting world of IviewHD IPTV and elevate your streaming experience to new heights!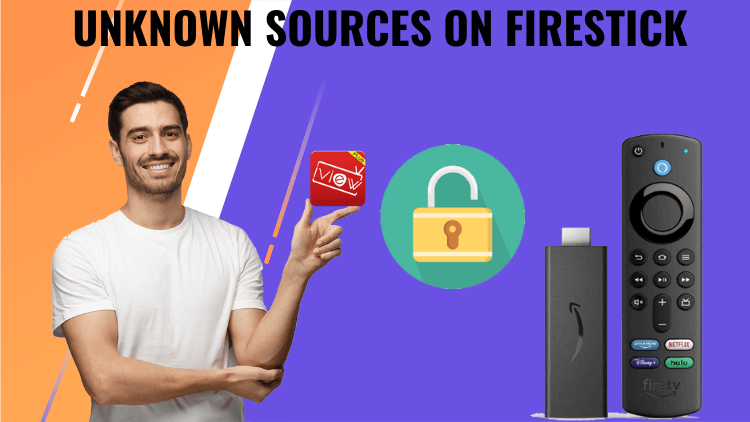 Why Enable Apps from Unknown Sources on Firestick?
Whether you're a seasoned Firestick user or just starting on this exciting journey, understanding the significance of enabling apps from unknown sources is crucial. By doing so, you unlock a world of possibilities, offering access to third-party and side-loaded apps that enhance customization and provide a plethora of free streaming options. However, with great freedom comes responsibility, as it also introduces potential risks related to security, stability, and legality.
To make the most of this feature while staying safe, exercise caution when downloading apps, sticking to reputable sources. Additionally, consider using a reliable VPN to add an extra layer of protection. Armed with this knowledge, you can confidently explore the expansive realm of possibilities that awaits you on your Firestick. So, let's dive back in and embrace the full potential of this powerful streaming device!
Is It Safe To Allow Apps From Unknown Sources?
In a world filled with ambiguity, security becomes paramount to safeguarding your devices from potential threats like viruses, malware, and privacy breaches. When downloading apps or games, it is crucial to exercise caution and avoid unverified websites, as they can expose your device to possible damage or hacking risks. To ensure a safe experience, it is best to rely on reputable sources such as Apk Pure, UpToDown, and other well-known Apk or
IviewHD IPTV APK
-provided application websites.
These trusted platforms not only offer a virus-free environment but also provide access to a wide array of reliable applications, including popular choices like Kodi Media Player, LiveNet TV, PopCorn Time, Spectrum, Vudu, and many others. By seeking out these trustworthy sources, you can navigate through the digital landscape with confidence, knowing that your security is well-protected, and enjoy a seamless and worry-free user experience.
How to allow unknown sources on Firestick
Allowing unknown sources on Firestick is actually a very simple matter, you only need to know your device model version to operate. If you don't have a downloader installed on your Firestick, you'll need to install one first. Follow these steps to allow unknown sources on your Amazon Firestick or Fire TV device.
Allow unknown sources on Firestick (2023 Interface)
1. If you have not installed the downloader, please click "Find". Enter the downloader and complete the installation and download.

2. On the Firestick home screen, click Settings.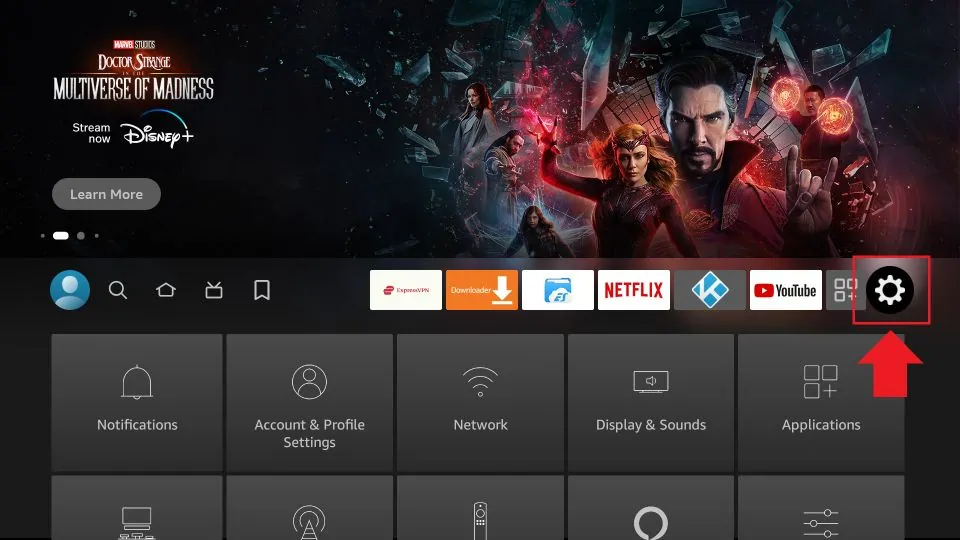 3. Click "My Fire TV" in the bottom left corner. If you are using an older version, then you need to click" Device".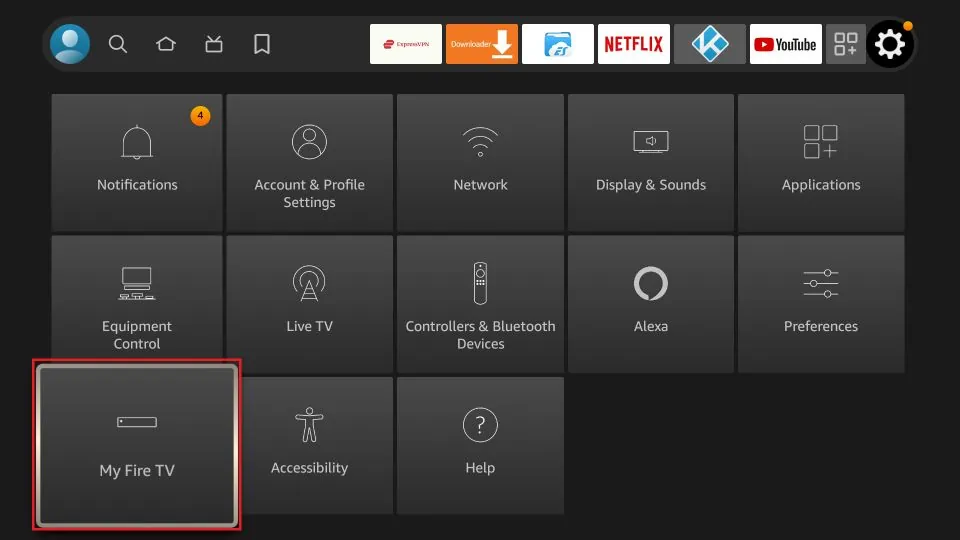 Note: If you are using an older version, then you need to click" Device".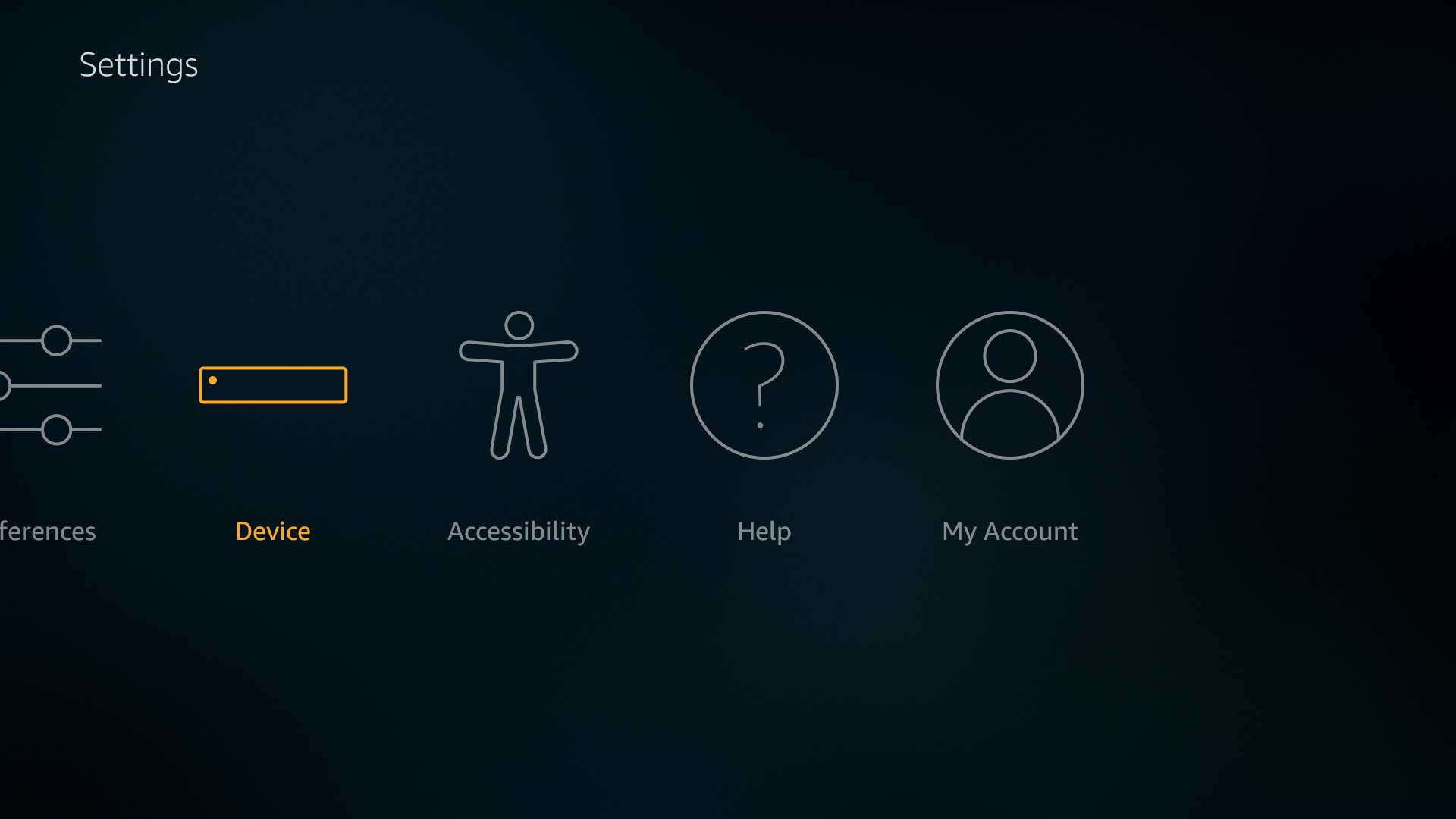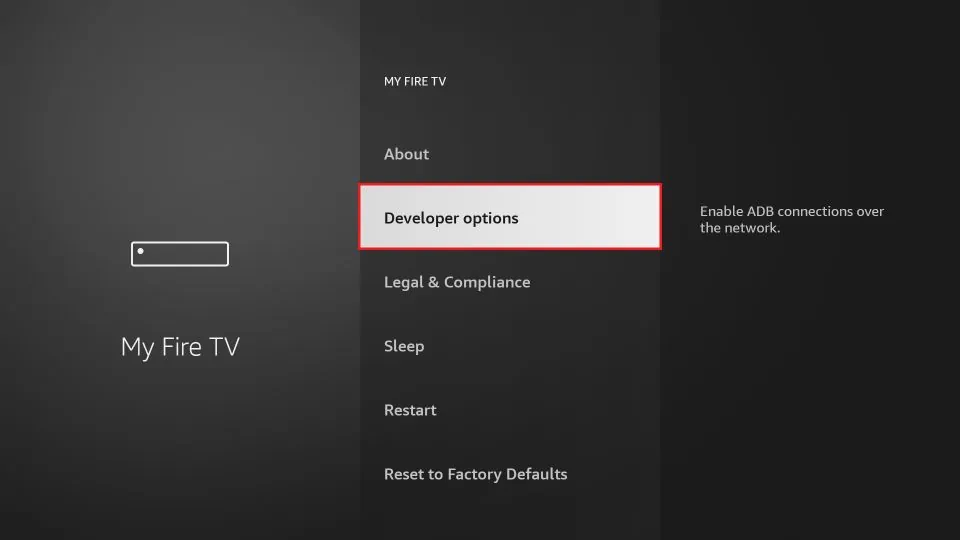 5. If the bottom option is marked "Application from unknown source", select it to open it and you're done. Otherwise, if the bottom option is marked "Install unknown applications," proceed to the next step.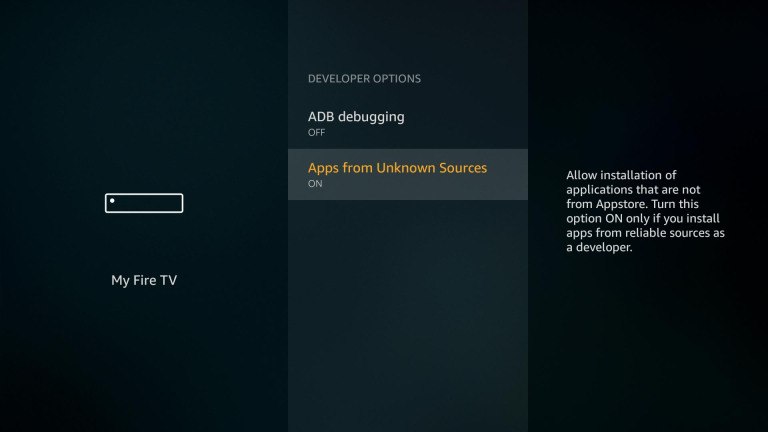 6. Click "IInstall unknown apps"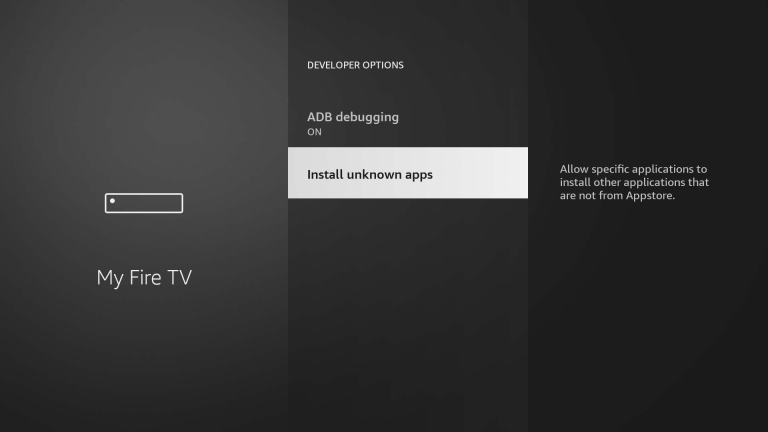 7. Now, you can select the application name. For example, "Downloader. "allows the application to install the application APK file.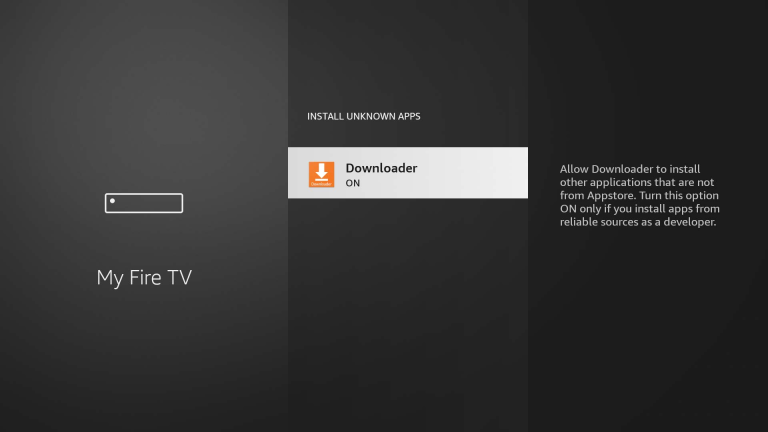 Allow unknown sources on Firestick (2015 Interface)
1. On the home screen of your Fire TV or Fire TV Stick, scroll to "Settings".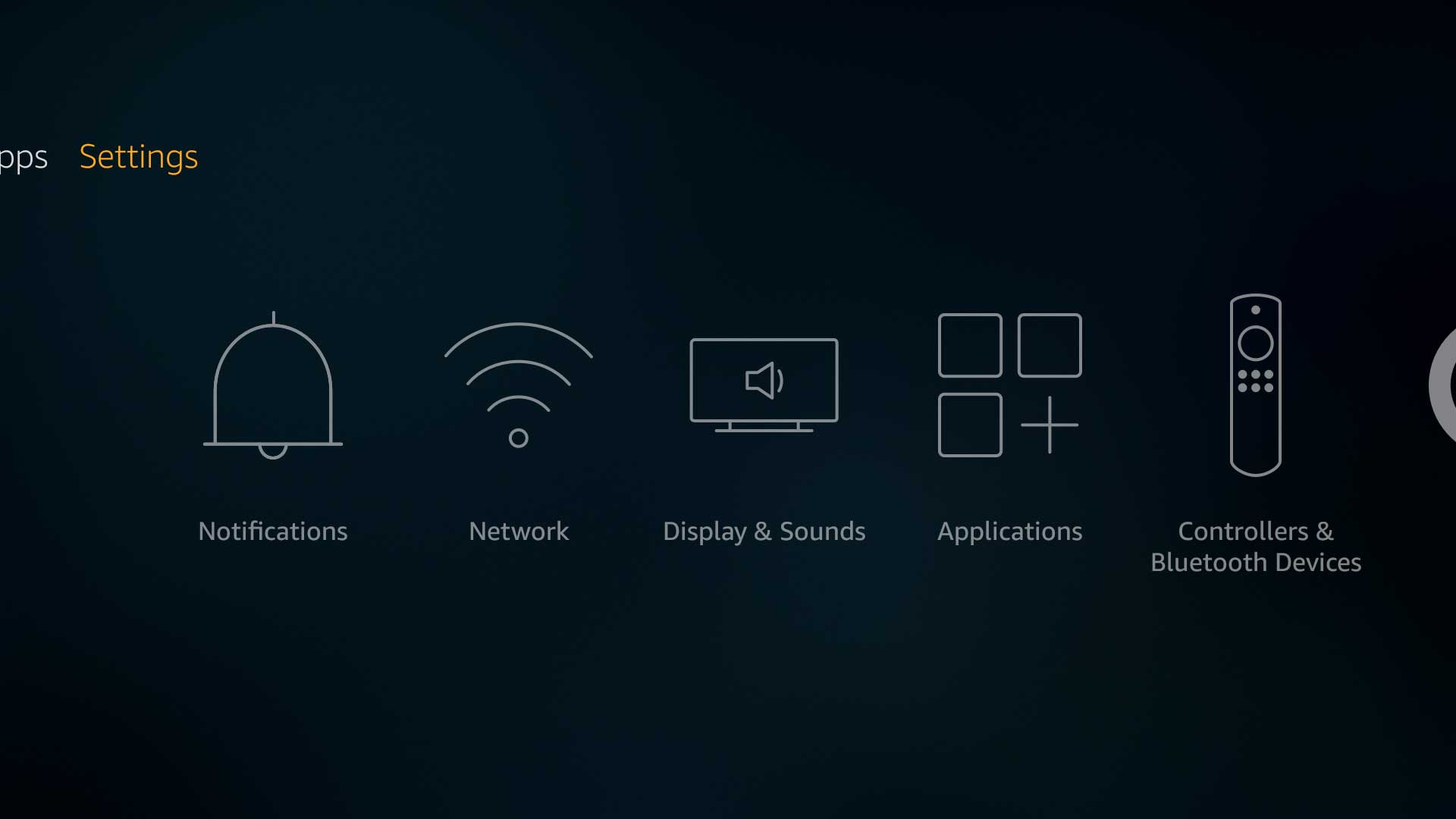 2. Next, scroll to the right and select "My FireTV". (It may be listed as "Device" on older models).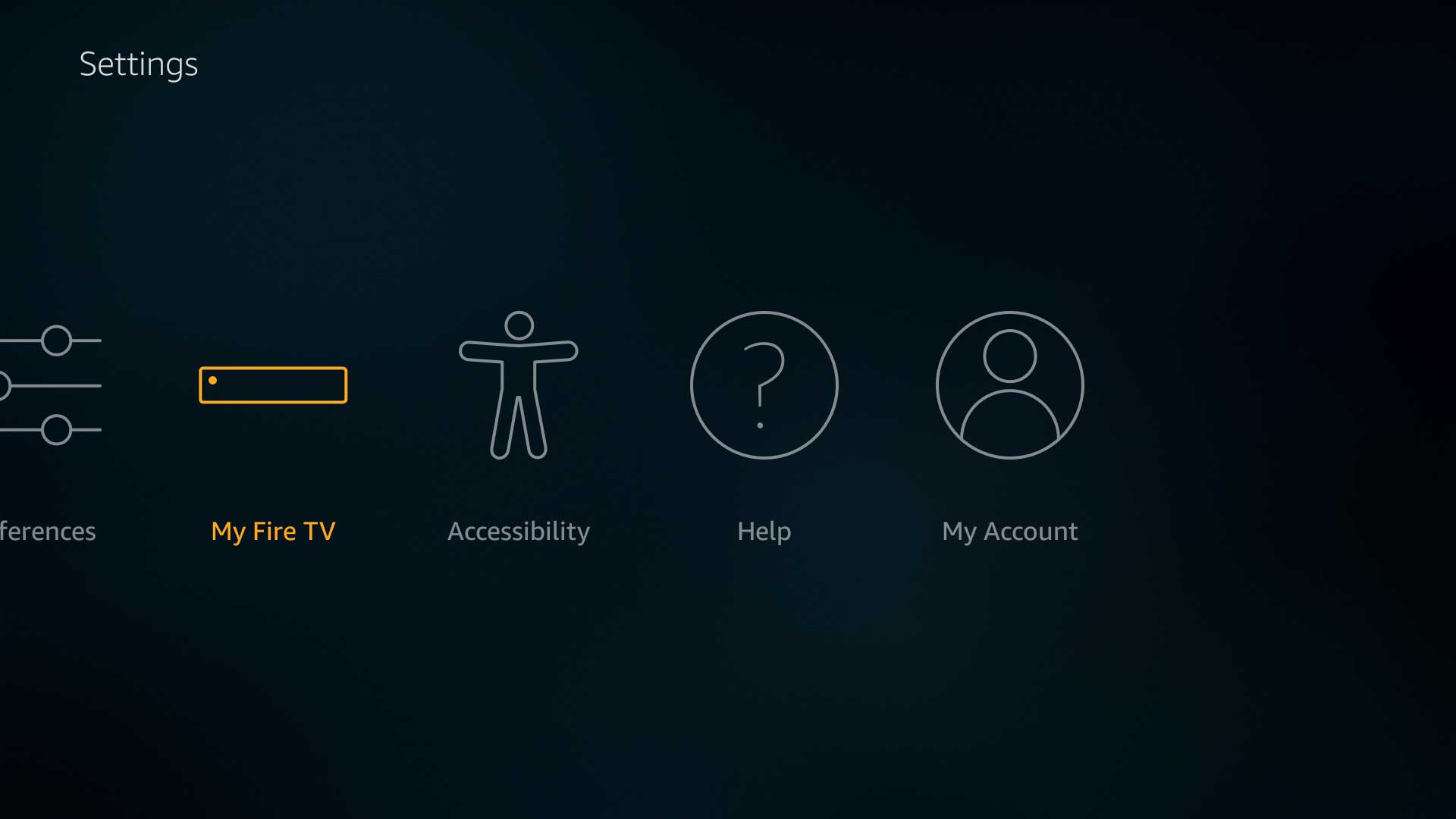 3. Scroll down to Developer options.
4. Then select "Apps from Unknown Sources" to set this option to "On".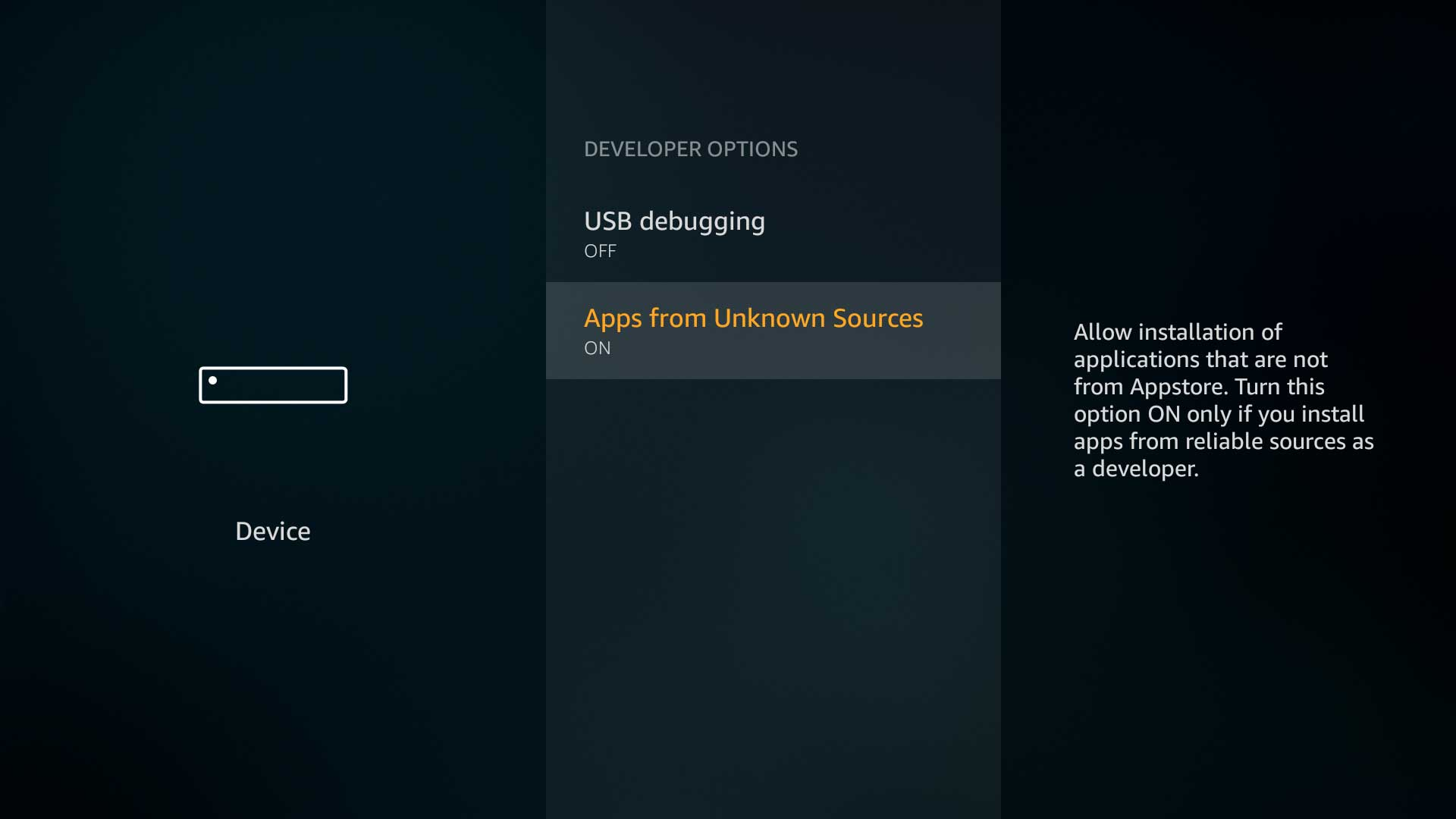 5. A pop-up window will appear, click 'Turn On '.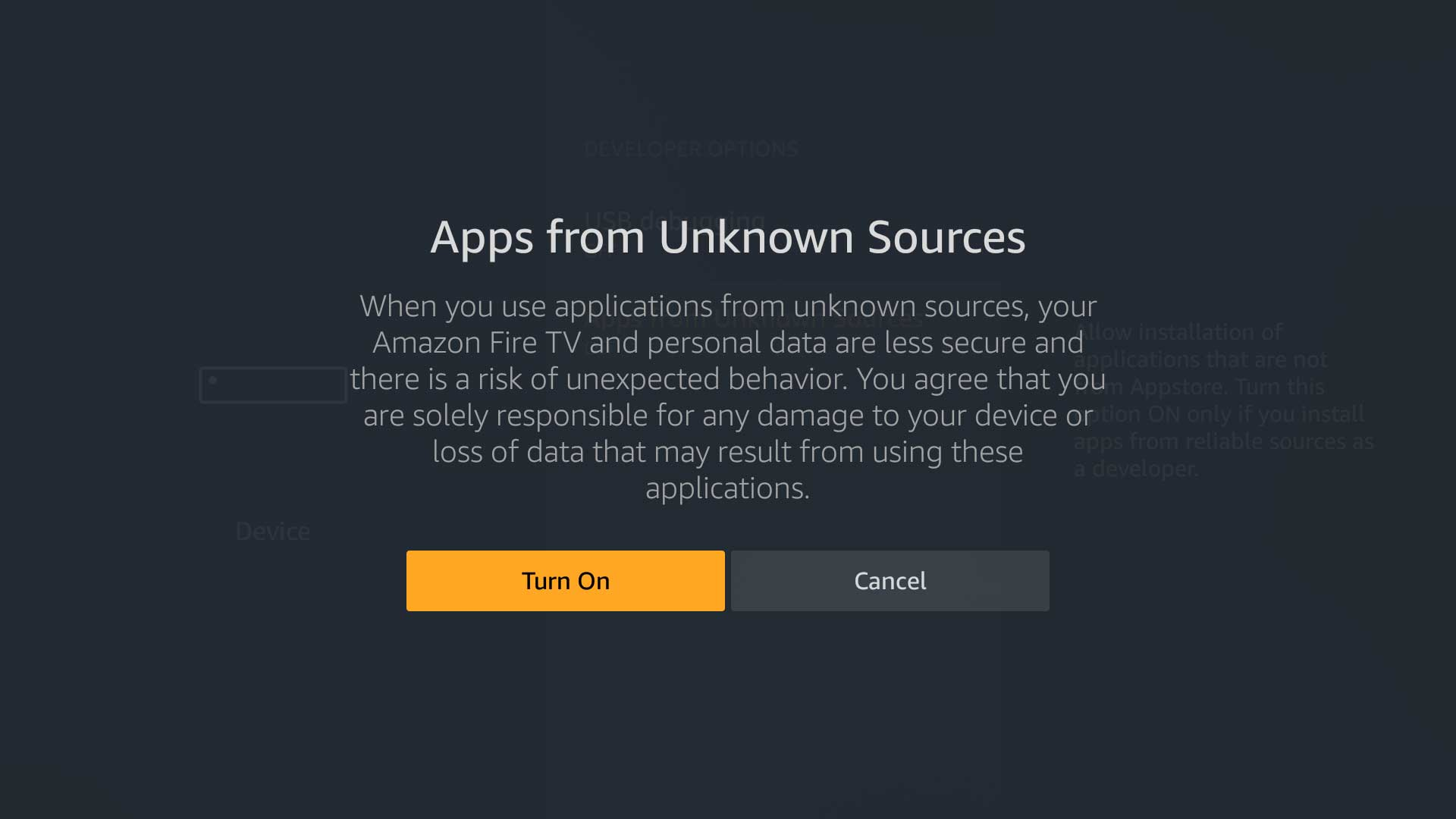 How to turn off unknown sources on Firestick
Here is a step-by-step guide on how to turn off "Apps from Unknown Sources" on your Firestick device:
1. From the Home Screen: Start by navigating to the home screen of your Firestick device.

2. Select Settings: Use the navigation buttons on your remote to highlight and select "Settings" from the top menu bar.

3. Choose My Fire TV (Device): In the Settings menu, scroll to the right and select "My Fire TV" (some older devices may display "Device" instead of "My Fire TV").

4. Select Developer Options: Within the "My Fire TV" menu, scroll down and choose "Developer Options."

5. Disable Apps from Unknown Sources: In the Developer Options section, you will find the "Apps from Unknown Sources" option, which would be turned "On" if you had previously enabled it. Click on it to switch it to "Off."

6. Confirm Your Choice: A confirmation prompt will appear, warning you about the risks of disabling this option. Click "Turn Off" to confirm and disable the installation of apps from unknown sources.
By following these steps, you ensure that your Firestick is secure and protected from potentially harmful applications downloaded from unknown sources.
Related:
How to Install Unknown Source Applications on Android
Why can't I find developer options on my FireStick?
The Developer Options menu is available on both Amazon and third-party Fire TV hardware platforms. Navigate to the About section in Settings. Press the button on the remote seven times on the first item to display the now hidden "Developer Options" menu. If you're not sure, check out the following steps.
1. Go to FireStick Settings.

2. Click My Fire TV.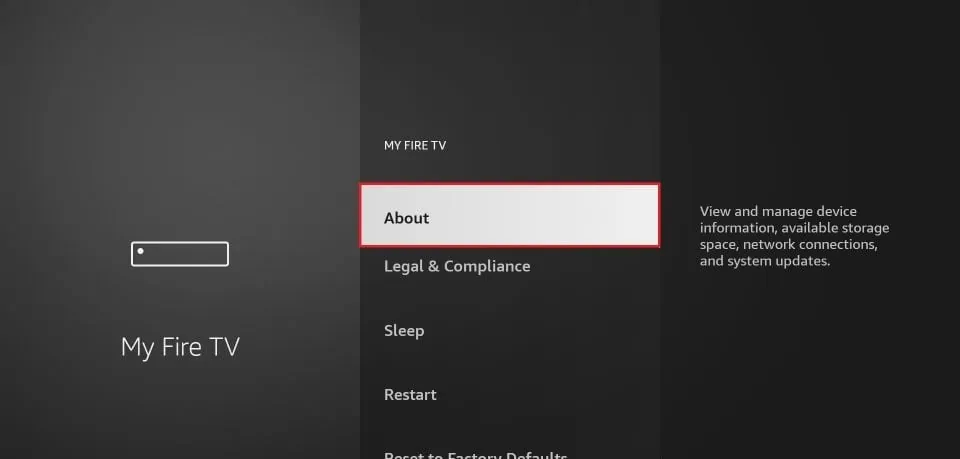 4. Click on your Fire TV Stick quickly 7 times.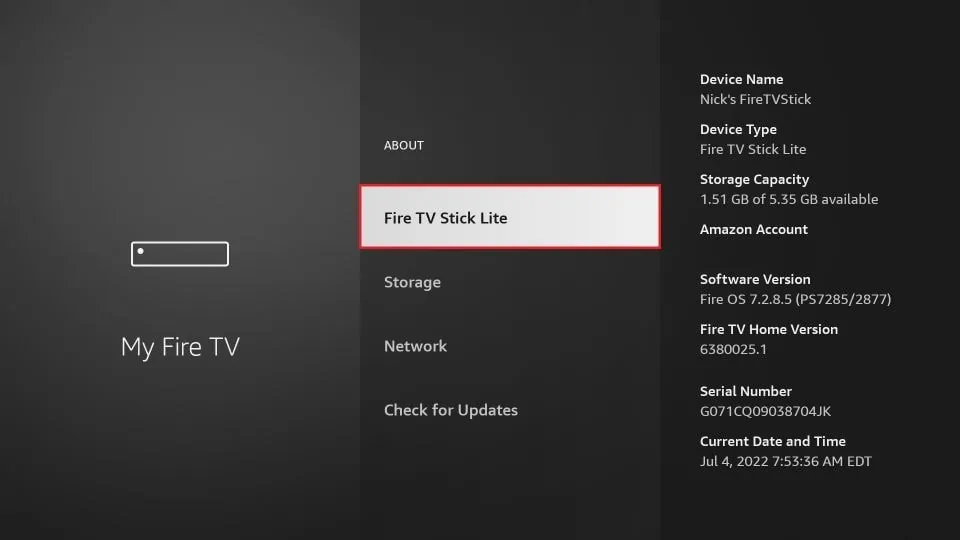 5. Go back to the previous screen.

6. Click Developer Options.

7. Enable Apps from Unknown Sources.
Click here for a detailed tutorial: How to Find Firestick Developer Options?
Video: How to Enable Apps from Unknown Sources on Firestick [Enable Developer Options]
Are you interested in installing apps and games that are not available in the Alexa App Store on your Amazon Fire TV Stick? You can do so easily by enabling the developer option in just three simple steps. This will allow you to install apps from unknown sources on your Fire TV Stick.
FAQ
1. What is Firestick?
The Firestick is a streaming media player developed and sold by Amazon, allowing digital audio and video content to be streamed to the TV through an HDMI connection. It runs on Amazon's custom operating system called Fire OS, which is based on Android. The device supports various streaming services and apps, offering users access to movies, TV shows, games, and more. It features voice control and screen mirroring capabilities, and its portability and user-friendly interface make it popular among consumers.
2. How do I turn on apps from unknown sources?
You just need to follow what I said below to both open unknown sources. First of all, Navigate to Setting > Security. Check the option "Unknown sources". Tap OK on the prompt message.
3. Did FireStick remove developer options?
You need to look at the 2023 recent interface mentioned in the above article steps. It can be found in the latest Fire OS update, the developer option is not visible, you need to enable it by following the steps I mentioned above. You can enable it by going to "Settings" >> "About My firestick tv" >> "About" >> "Fire tv Stick" (click 7-8 times) and done.
4. How do I allow unknown sources on Firestick?
Tap the Fire TV Stick option repeatedly until you see the message that you are a developer. Go back to My Fire TV screen and open Developer options. Turn on "ADB Debugging" and "Apps from Unknown Sources". A warning message "Apps from unknown sources" is displayed; select "Turn on".
5. How do I allow permissions on FireStick?
Manage App Permissions on Fire TV
1. Go to Settings.
2. Select Applications.
3. Select Manage Applications.
4. Select the application you want to manage.
5. Select Permissions.
Conclusion
Congratulations on successfully enabling the "Unknown Sources" option on your Firestick! You've just unlocked a whole new realm of possibilities in your IPTV journey. Now, it's time to take it up a notch by selecting the best
uk IPTV subscription
provider and installing third-party apps and plugins on your Firestick. Prepare yourself for an incredible array of IPTV content, ranging from blockbuster movies to beloved TV shows and exhilarating live sports events. But that's not all; you'll also gain access to quality functional services like
IPTV Catch UP
,
IPTV recording
,
FAV
,
EPG Guide
, and more.
While this newfound freedom is exciting, it's essential to remain vigilant about potential risks. Always download apps from reliable sources and regularly check for updates to ensure a safe and smooth IPTV experience.
I trust that this guide has proven valuable and equipped you with essential knowledge about the world of IPTV Firestick. May you revel in the joy of watching all kinds of wonderful content! If you have any further questions about IPTV or Firestick, don't hesitate to reach out to us. Wishing you a happy and fulfilling IPTV experience ahead!